Razor Laptops are a combination of power, quality, and performance – An incredible blend required for a powerful gaming machine.
Razer has been developing machines keeping gamers in mind. They design machines for high performance and prove to be the best gaming laptops available to date. Razor laptops are not created to take on the heavy processing loads of encoding or video rendering, but to top-notch GPU that offers high performance.
Why Choose Razor Laptops?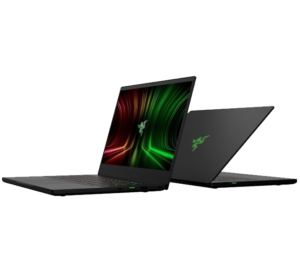 A vital reason why users prefer Razor laptops is that these machines are pre-loaded with several customized options to facilitate users to the fullest. If you are looking for something robust but inexpensive, Razor is the best choice to consider. However, its Pro line caters to high-end display and performance.
The top Razer high-end laptops pack a suave chassis with some of the most robust components. The units certainly require quite an investment, but considering a long-term investment, it surely is worth it. Users pay for some incredible features that fulfill the Razer pedigree here!
Finding the best laptop could be difficult – choosing Razor offers great convenience. The Blade 15, for instance, proves to be one of the best gaming machines available on the market at the moment. Nevertheless, the prices are relatively high. If you are looking for something on a budget, Blade 14 is a great option. It offers both 13-inch and 17-inch screen options, either one can be a great choice depending on your requirements.
Razor Laptops Integrate Latest Technology
Razor laptops are now being integrated with AMD, Intel, and Nvidia's latest graphics cards and mobile processors, ensuring more powerful and robust offerings compared to their predecessors. These features certainly boost the prices. However, if you want a budget buy, check out the older Razor models that could be a great option.
Are Razor Laptops Expensive?
Of course, Razor laptops are costly. These units have been designed to offer users an incredible experience, superior quality, premium built, and minuscule backpack footprints – this makes it expensive for sure!
The starting price for Razor Gaming laptops is $1,999 for the Blade 14, $2,499 for the Blade 15, and $2,699 for the Blade 17. Nevertheless, users may find the older models on sale for a little less.