Freelancing has become one of the most promising fields worldwide. The industry has grown in the last two decades and will continue to thrive in the years to come. Freelancers enjoy flexibility and convenience to work as per their own requirements and balance their personal and work lives accordingly.
Whether you are a web developer, a graphic designer, a programmer, a video editor, a content writer, or a digital marketer, you would require a highly functional machine to ensure productivity and timely delivery. Therefore, all a freelancer requires is a robust laptop and a stable Internet connection to make their business work anytime and anywhere they want. Hence, is crucial for them to choose the best laptops, and be aware of the essential features beforehand to make an accurate purchase.
Below are some vital aspects to consider when choosing the best laptop for freelancers in Pakistan in 2023.
– Processor
The laptop processor plays a crucial role in how efficient the machine is. If you are looking for the best freelancing laptops in Pakistan, ensure to get the latest a machine with robust processor.
The processor works in combination with the RAM, and a robust processor provides a seamless experience, considerably improving performance. Different brands have different processors available today such as AMD and Intel. Intel Core i5, i7, and i9 are ruling the market. Considering AMD Ryzen 5, 7, and 9 are the best options. Ensure to opt for a processor that best fits your requirements and budget.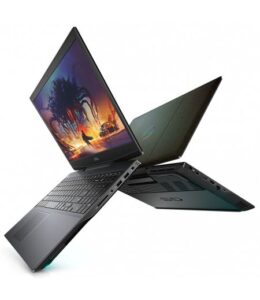 – RAM
RAM is another crucial aspect to consider when looking for a robust laptop. It determines how efficiently your unit can multi-task – it is measured in Gigabytes. Whichever laptop you opt for, ensure to have a RAM size of 8GB, which can be extended up to 16 GB.
If you intend to use heavy software, then it is best to choose RAM with a bigger size. The higher the RAM, the better your laptop will perform during multitasking.
– Battery
A robust and sound battery life plays a vital role in enhancing overall productivity. If the battery is not long-lasting, it will disrupt your work, affecting your overall work quality. Always recharging the battery may not help you work as it prevents you from conducting meetings, pitching offers, and presentations.
Buying the best laptop for freelancers in Pakistan in 2023, it is best to opt for a laptop with sound battery timing – consider your requirements and budget to make the right decision.
Buying the best laptop for freelancers in 2023 is not an easy process, as you must keep track of different aspects. From processor to RAM to battery life, you must pay attention to all such aspects to pick the best unit that can effectively cater to your freelancing requirements.
Top 3 Best Laptops for Freelancers
Here are a few laptops which are best for freelancers.